It's been a busy week at work, we are winding down our quarter and competing with the upcoming holiday season for attention from our customers. Somehow their sense of urgency for work related items is trumped by planning family gatherings next week.
Tonight I will unwind with a glass of wine at one of my favorite vineyards, Doukenie, with my mom. They are having a private release of a new wine, so we will be there for the tasting and first purchase of the bottles.
Tomorrow night is our first company holiday party of the season. We will be dressing up for a night on the town!!!
Hopefully on Sunday we can make some progress on tidying up and maybe tackle painting the kitchen. With less than one full wall's worth of space to cover, it should go pretty quickly. I almost have enough paint in the sample can alone.
Here is an image I saw earlier this week and have been daydreaming of the perfect wallpaper that I would feature in my make believe next house (It will go perfectly behind my make believe super chic cafe table in my make believe kitchen):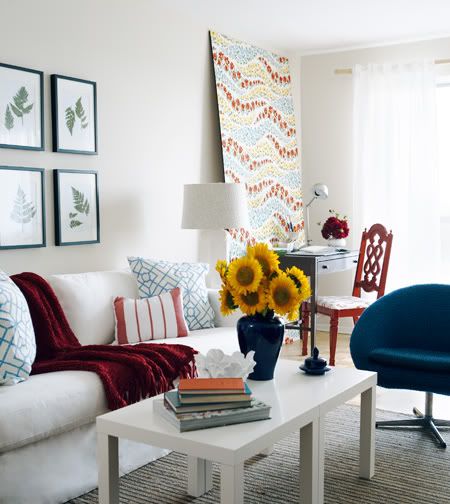 This is a lovely image found on Design Evolution. I love the splash of color on a solid wall. Gets print on your wall without having to remove wallpaper down the road. Perfect.
What are you up to this weekend?